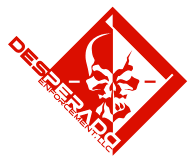 Squall wrote:breaking forum rules and doubleposting for emphasis. I beleive we should begin to prepare...>Training matches anyone?
So Squall mentioned wanting to get some practice in for Verdict Day, shake off the cobwebs. Now control of our team, the Garage Vanguard, is still under control of
The Errant
so I unfortunately have no control over the member list. There's only one open spot on the Vanguard so if only Squall is interested in getting some practice then that's fine, but if more people want to get in on it then I'll have to create a temporary new team. So, if anybody else is a bit rusty and wants to prep for Verdict Day then let me know and I'll get this rolling.