So I was rummaging through some of my old files that I had saved from my older computer, and came across my old Toon War entries.
Decided to post some of them back up for old times sake. I kind of doubt anybody else has held on to any of theirs, but if anyone does have any old entries, feel free to post them back up!
A bit of backstory for some of those that may be newer here. Several years ago, a couple members started a "Toon War", little comics featuring circular faces unleashing carnage on each other. It was just a fun, stupid little thing we had going on, but there was one time where quite a few of us got in on it. Now it's been quite a long time, so I don't remember exactly who everybody was, so feel free to inform me and I'll add/correct it. I'll make a list here, mentioning who's who.
Blue
=
JET
(?)
Yellow
=
Joker
Turquoise Sunglasses
=
Griffon
Red
= ???
Orange Gasmask
= ???
Purple
Yaranaika face
=
VeilSide
Yellow Cyclops
= ???
Yellow Nuclear symbol
=
Wraith
?
Yellow lines w/ Black Aura
=
Lionhart
White Glasses & Fabulous hair =
Setsuna
Green
/Grey Eyepatch =
Know
Tan Sunglasses & Braid
= ???
Squall =
Squall
For a while, it was mostly just Joker and JET(?)…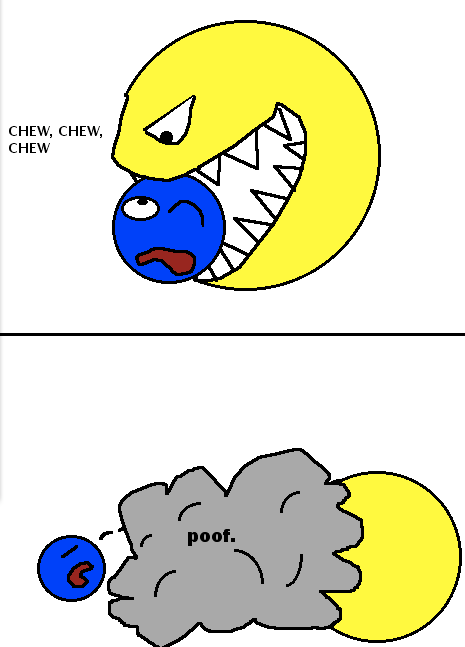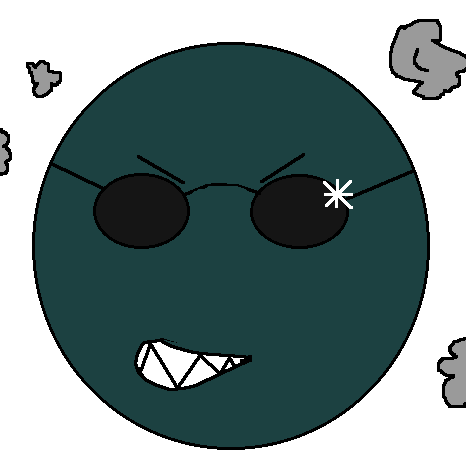 …until I made an entrance.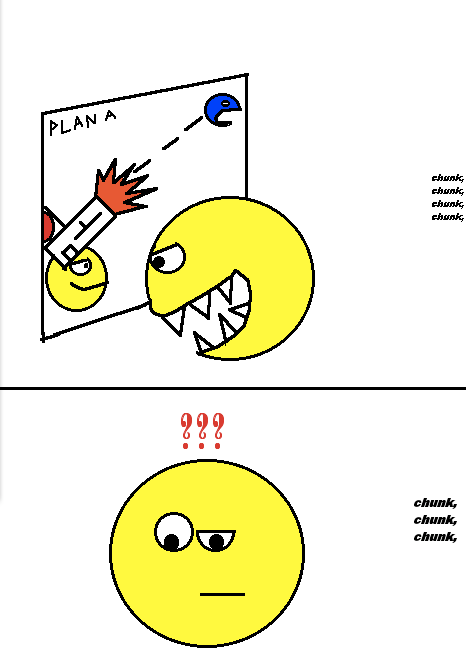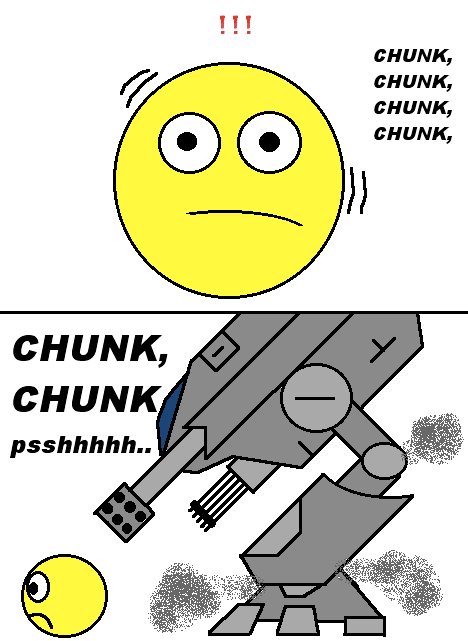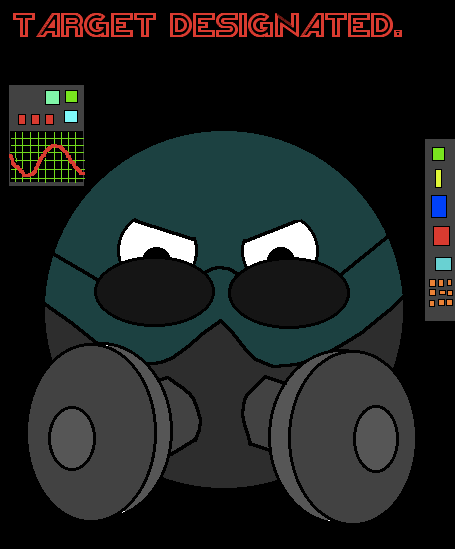 Jokers response was to promptly devour my mech.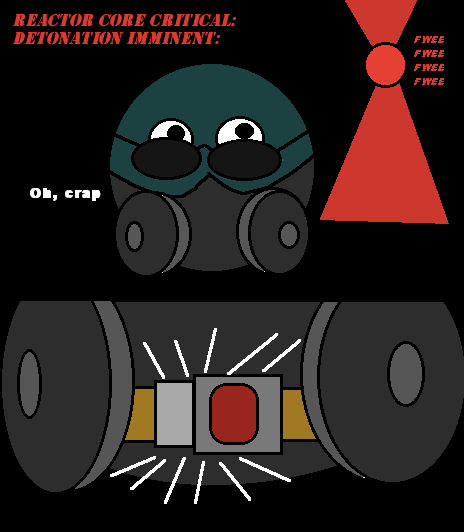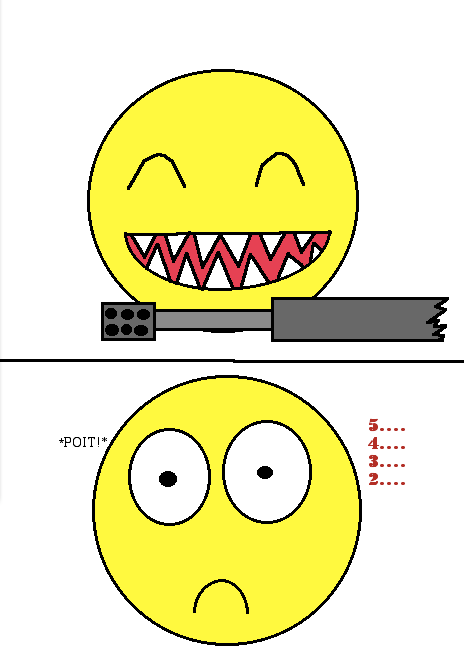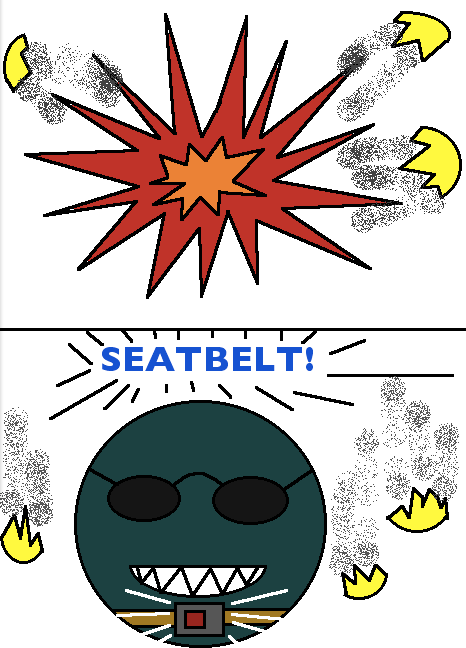 [
Remember kids, safety first!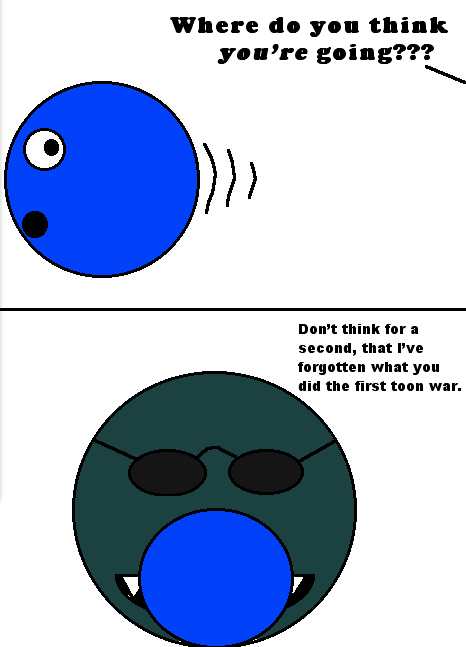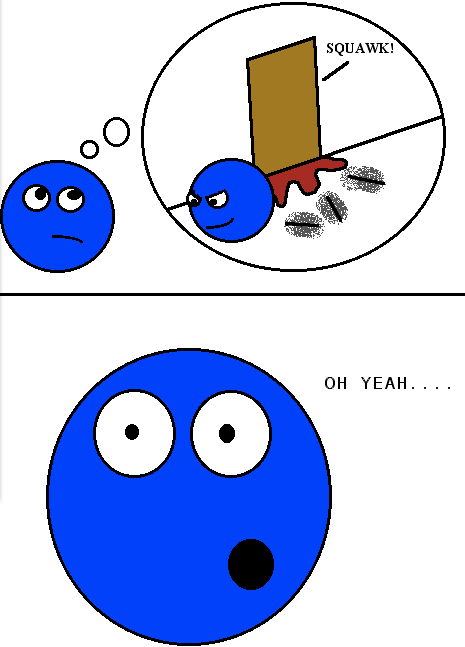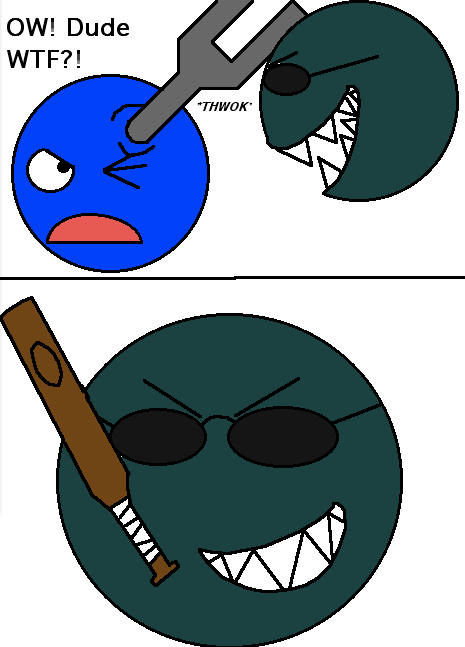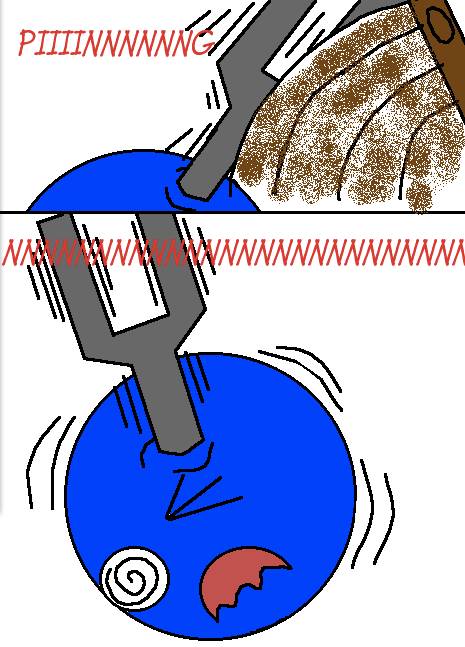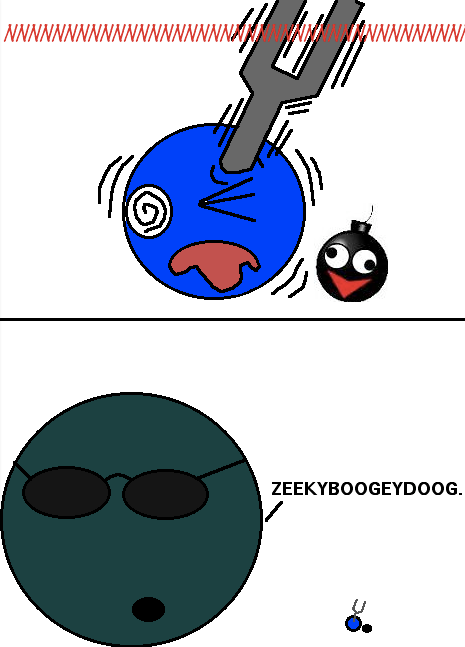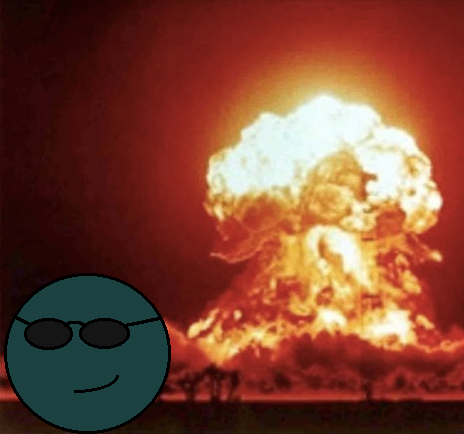 A reference to
Zeeky H. Bomb
from The Demented Cartoon Movie.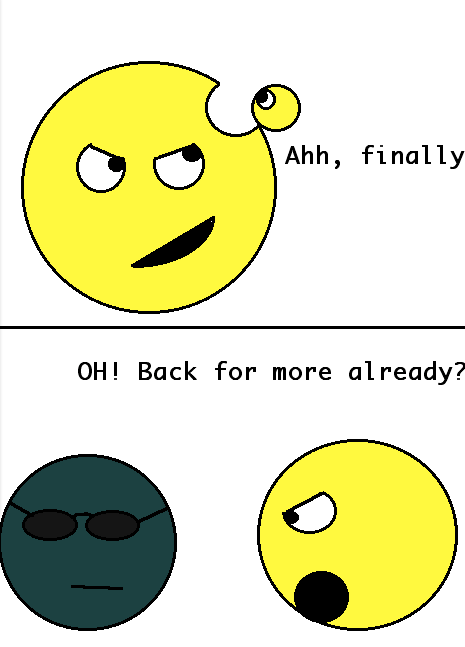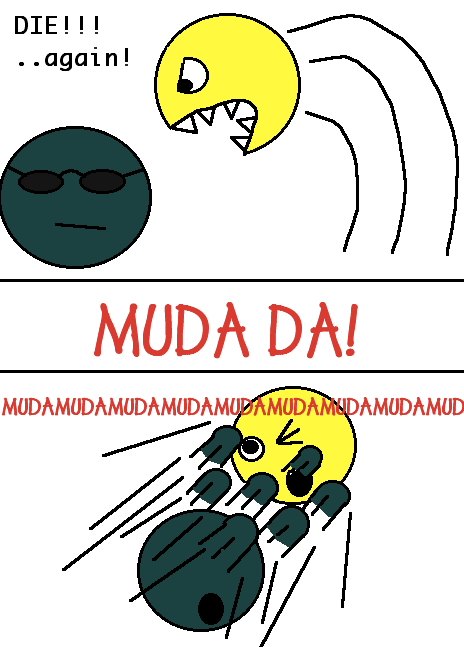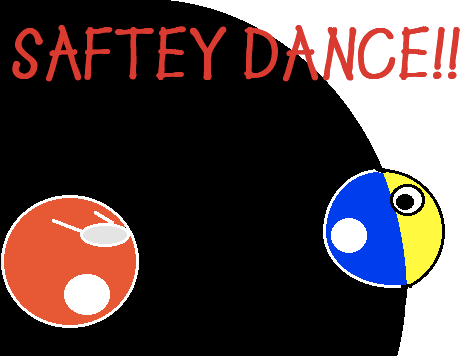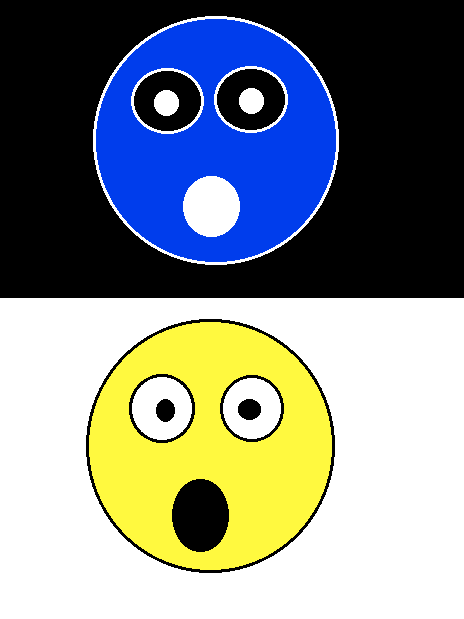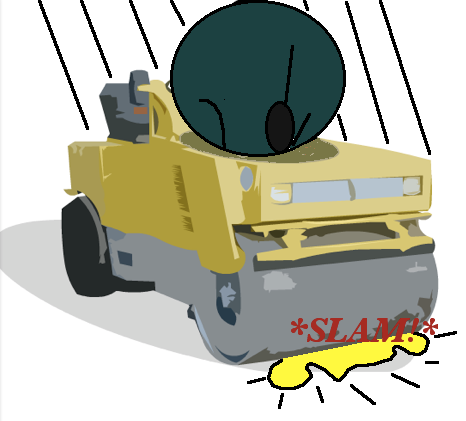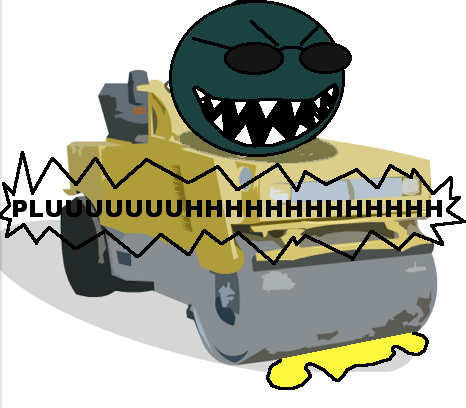 A reference to the
Za Warudo!
meme from JoJo's Bizarre Adventure. Funny thing is, I used "Safety Dance" simply because I had the song stuck in my head and it sounded funny, but it turns out that several attacks and other things in JoJo are music references anyway, so it ended up unintentionally being rather apt.
Any anime fan worth their salt should know this one,
but just in case not…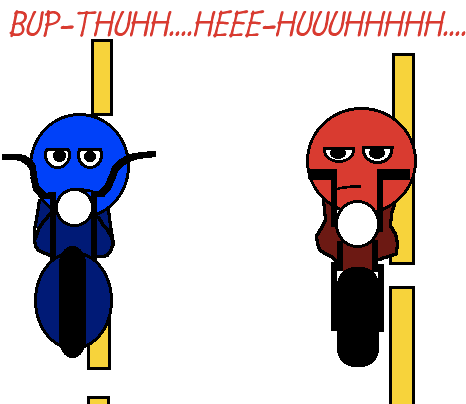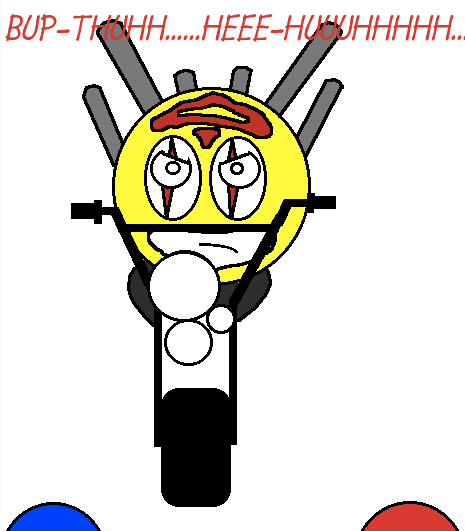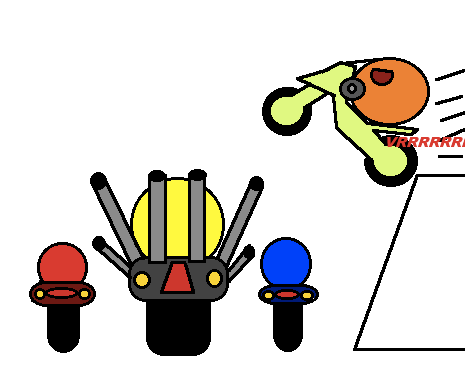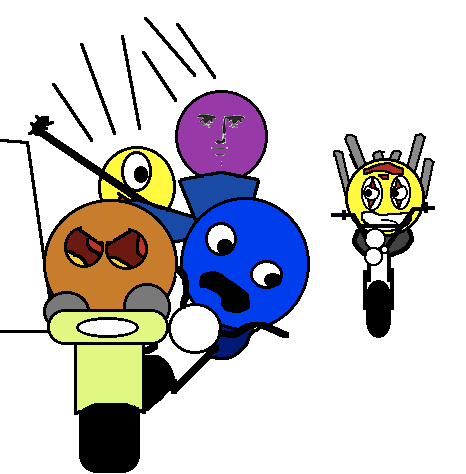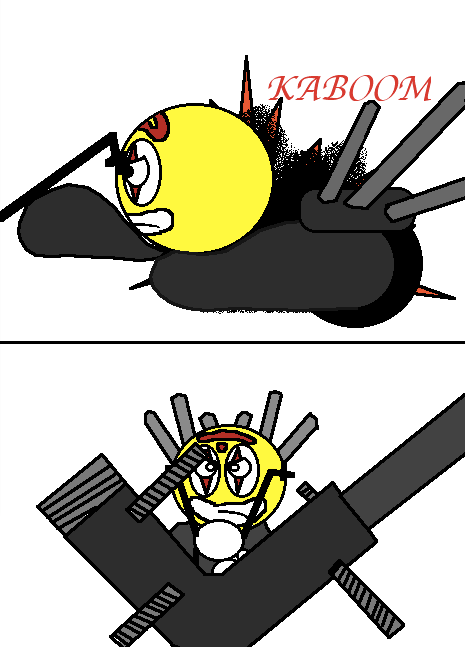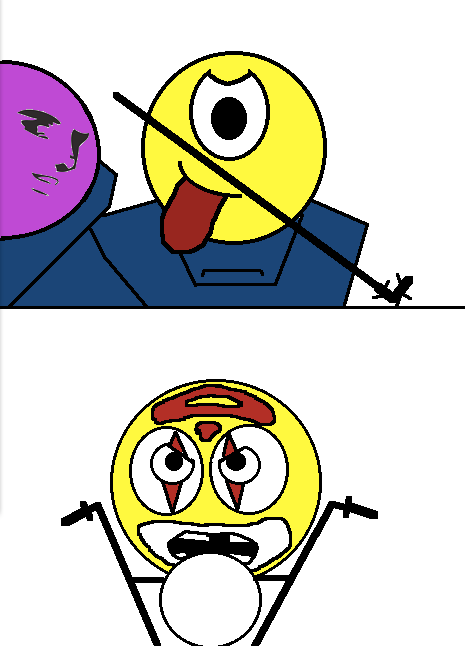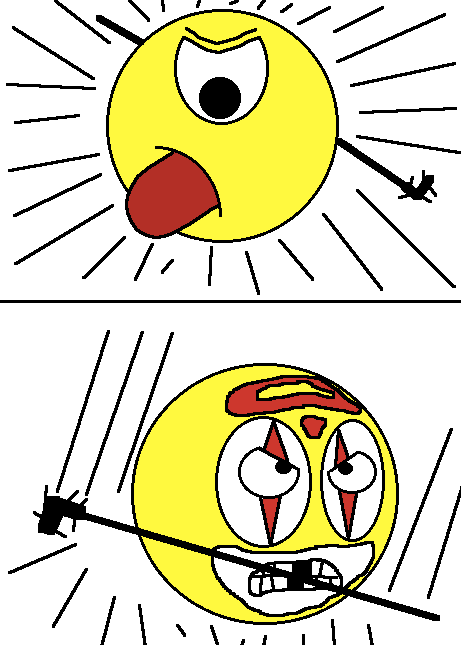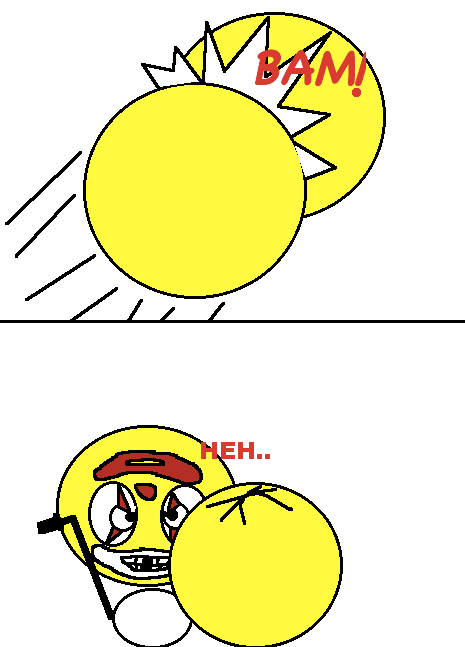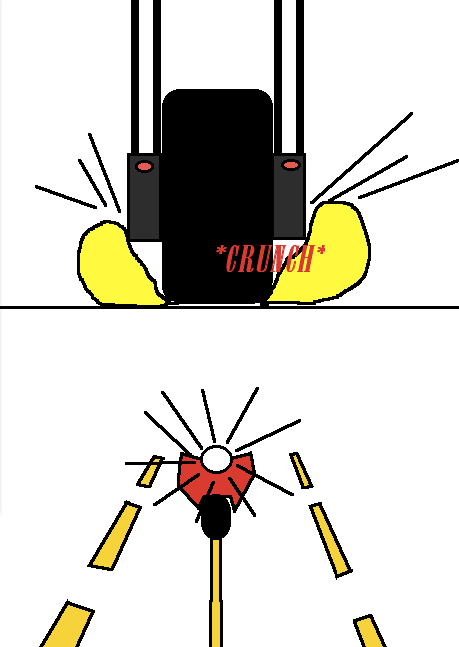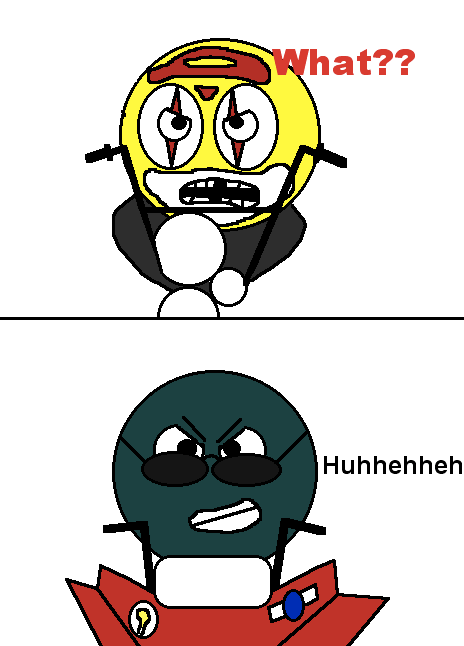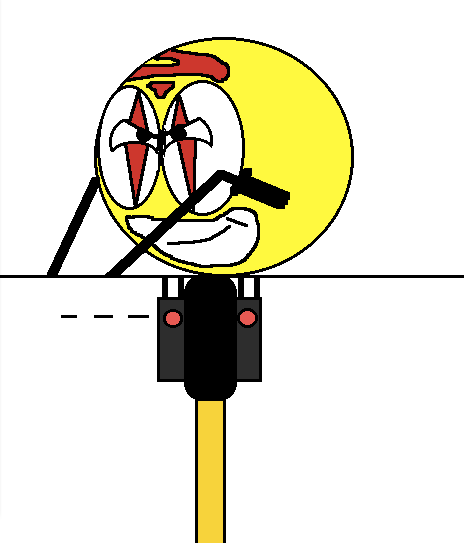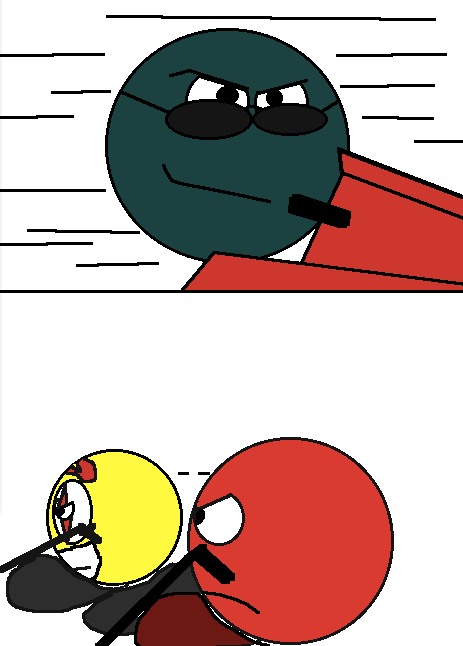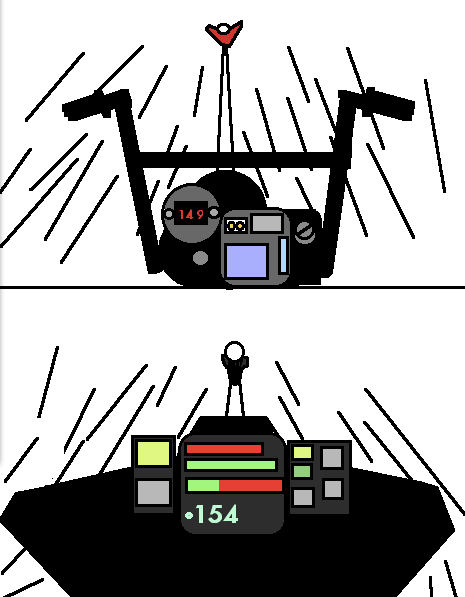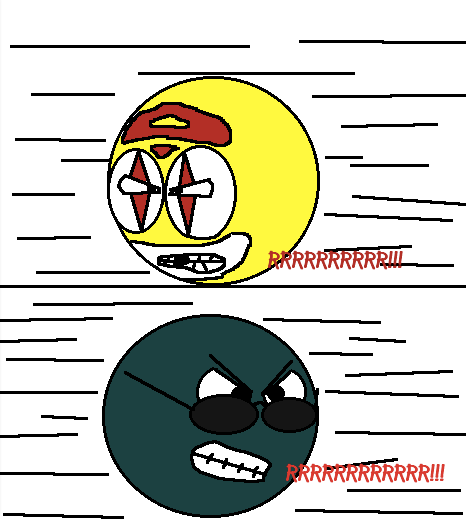 After a bit of a lull in activity…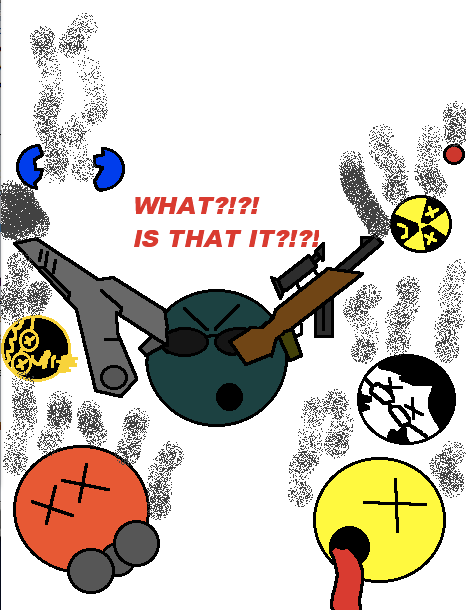 Know ended up posting a comic, but the upload to photobucket shrunk the image down considerably.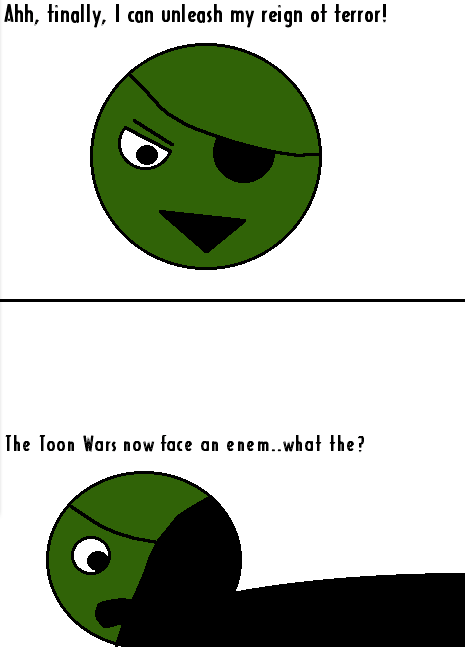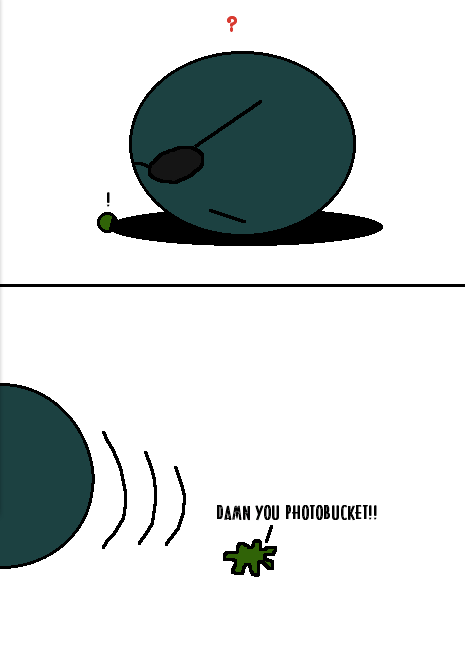 A response to another break in activity, particularly from Joker.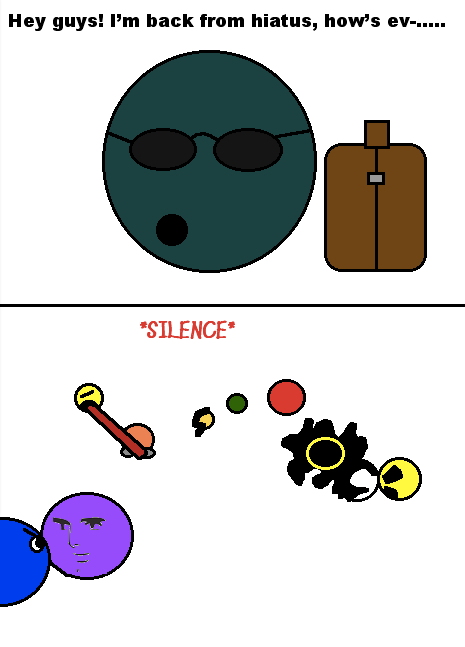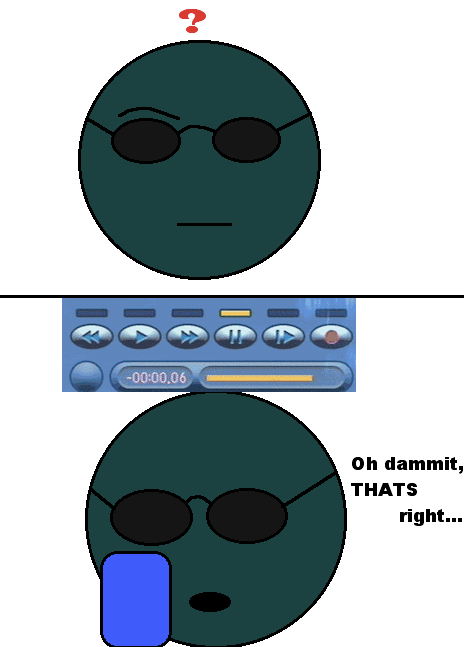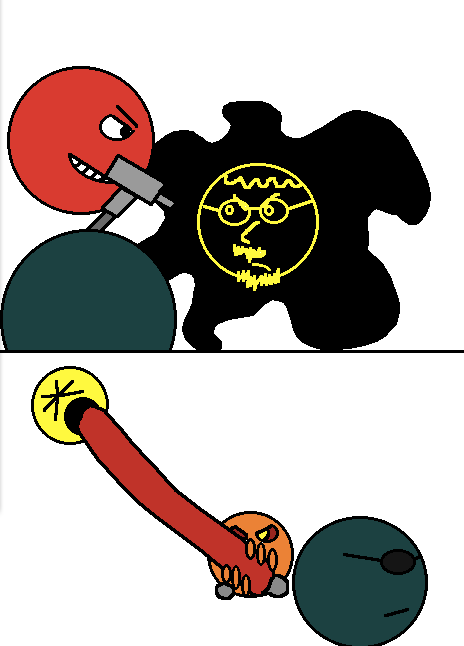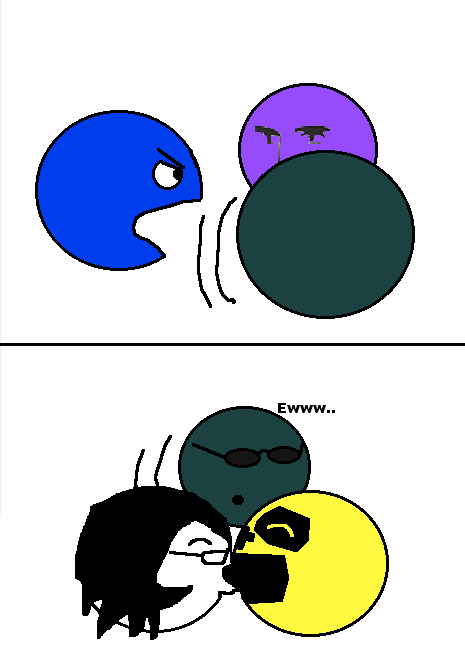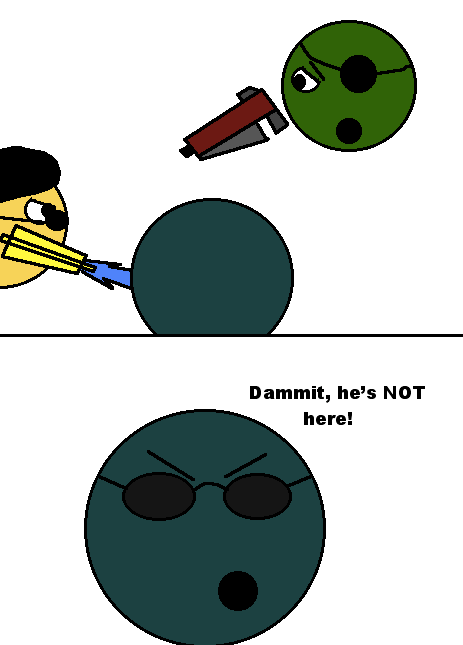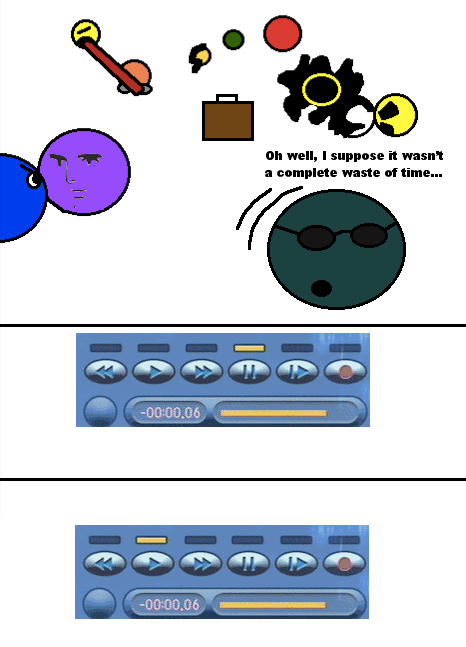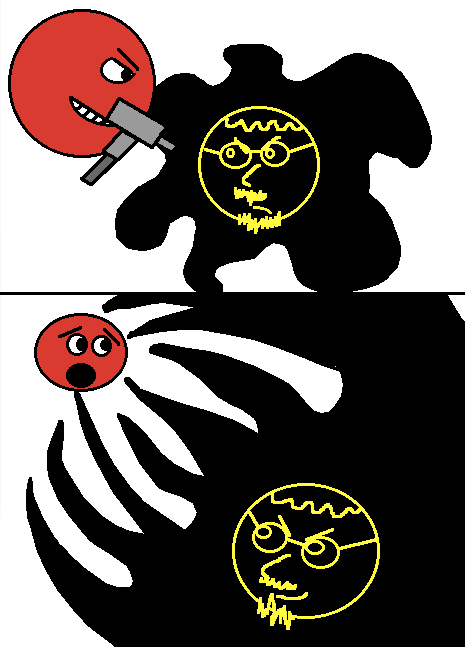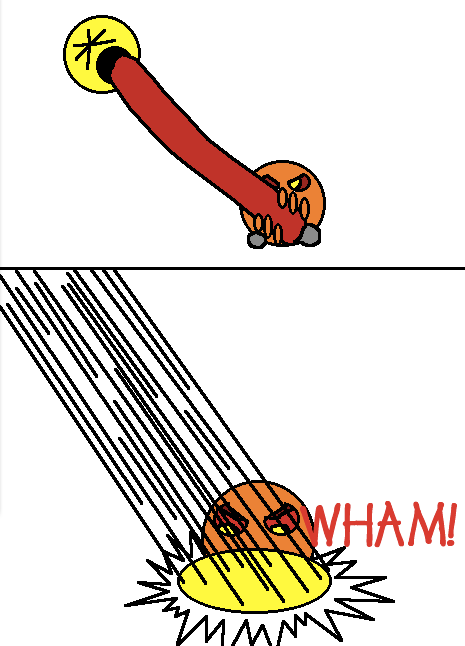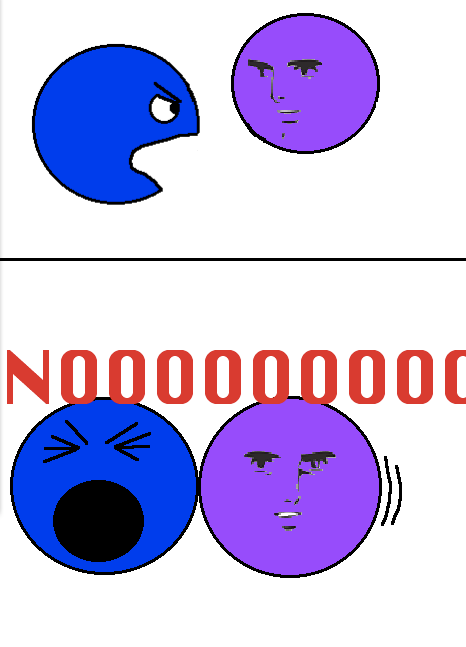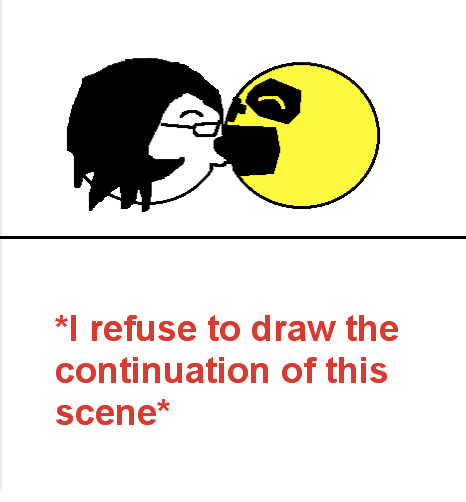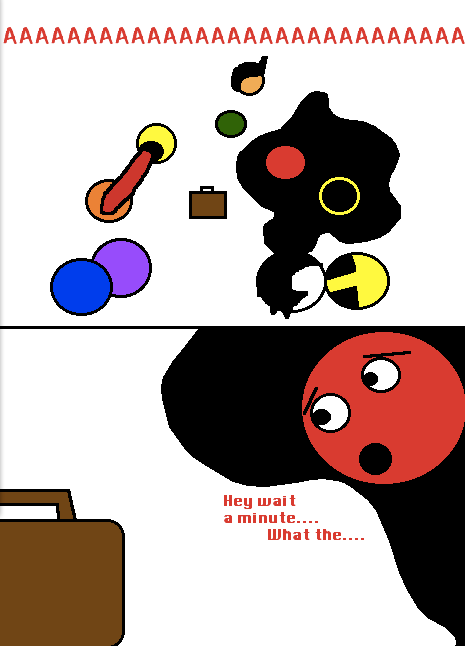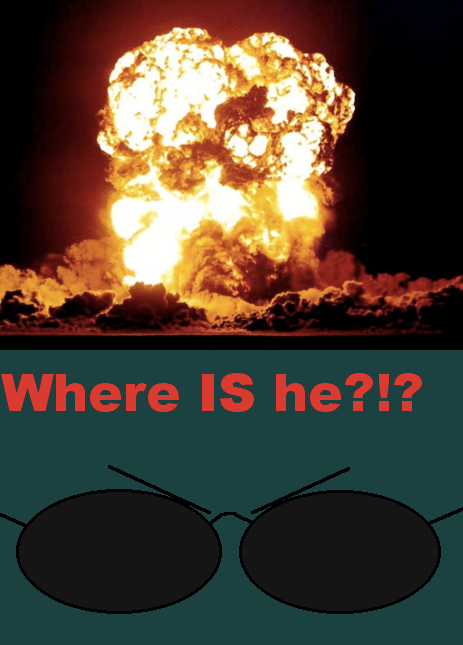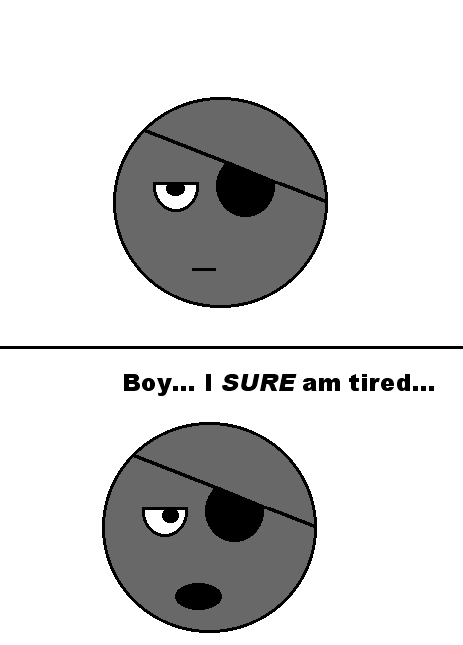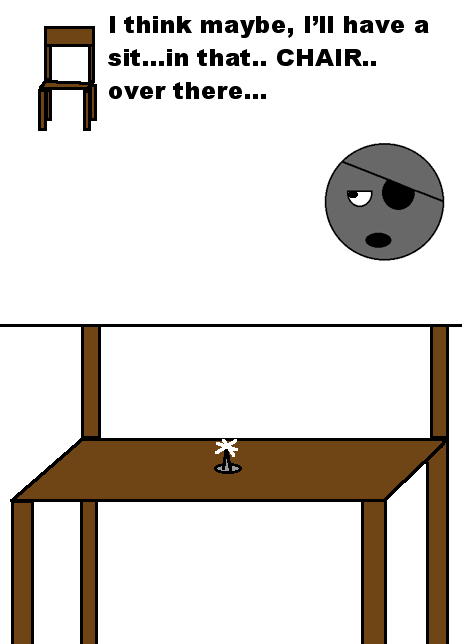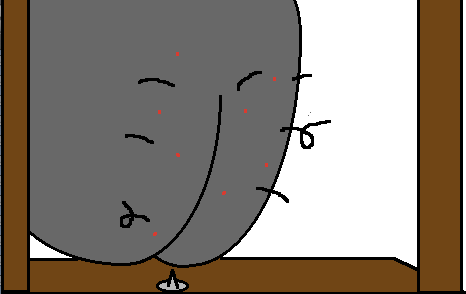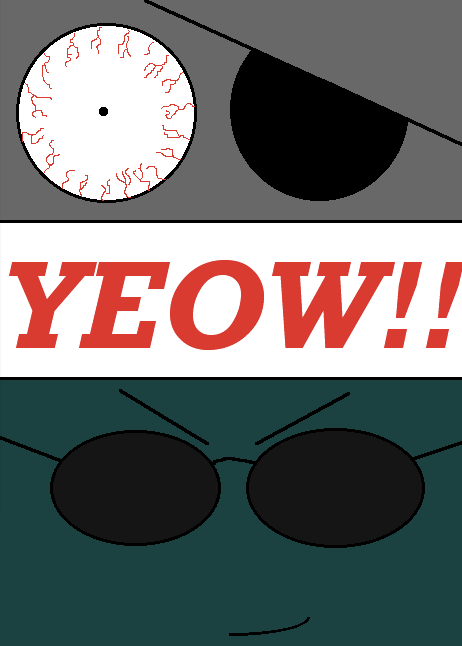 A plan most diabolical…
Squall has made his entrance.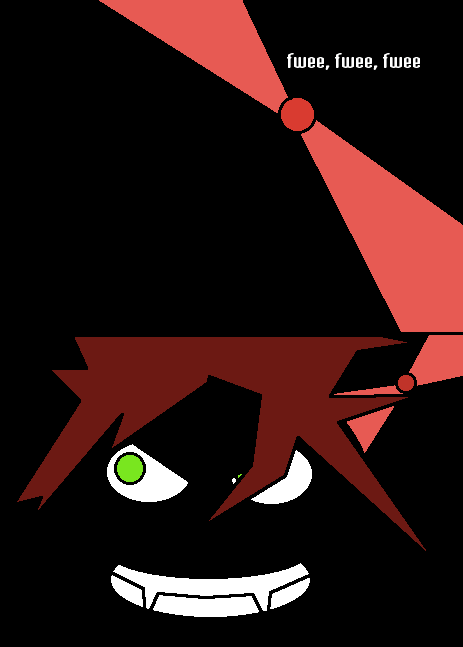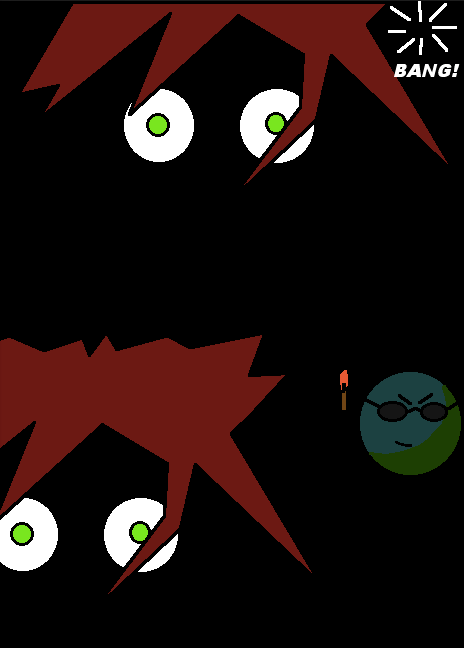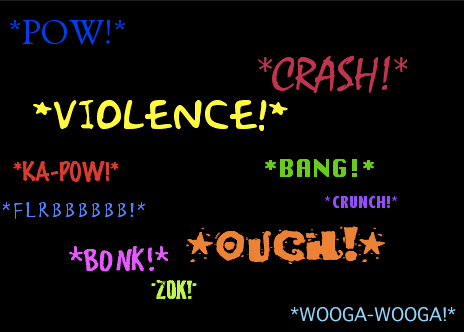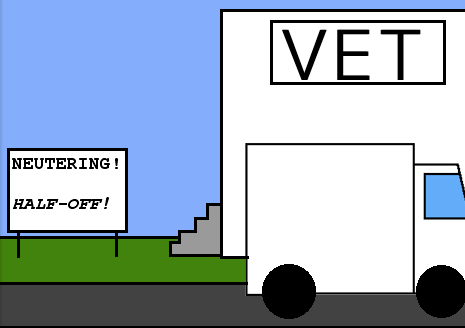 After another long break with no activity, I try to start it back up.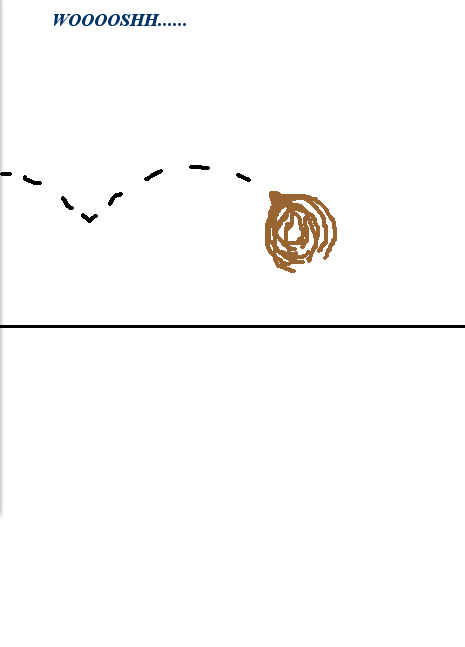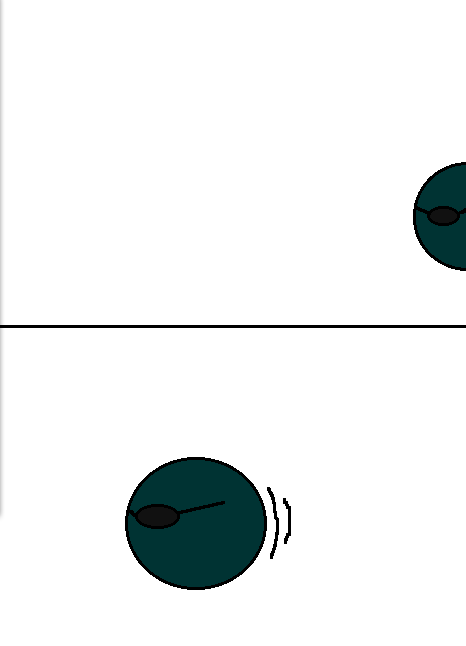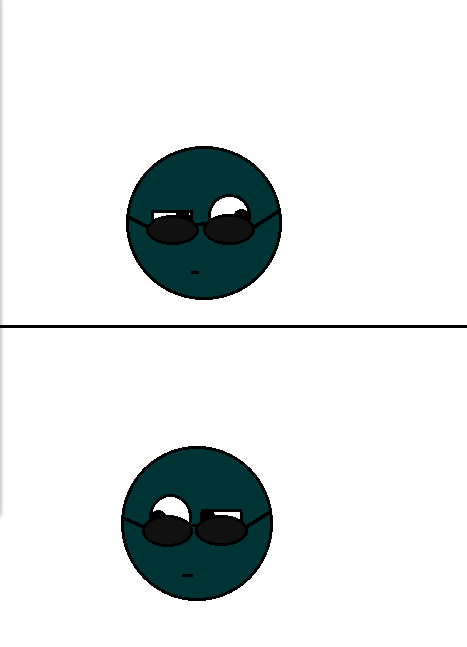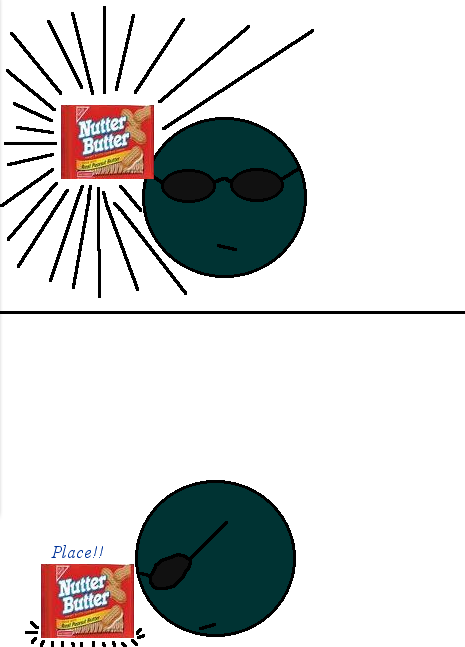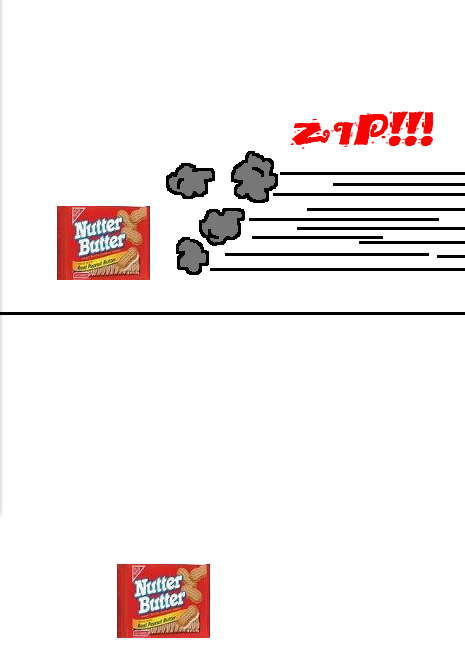 Nutter Butters are kind of a really old joke here on the ACG, one I'm not even sure I can really explain.